Year:

2016
Services:

Web Design
Product Package Design
Marketing Materials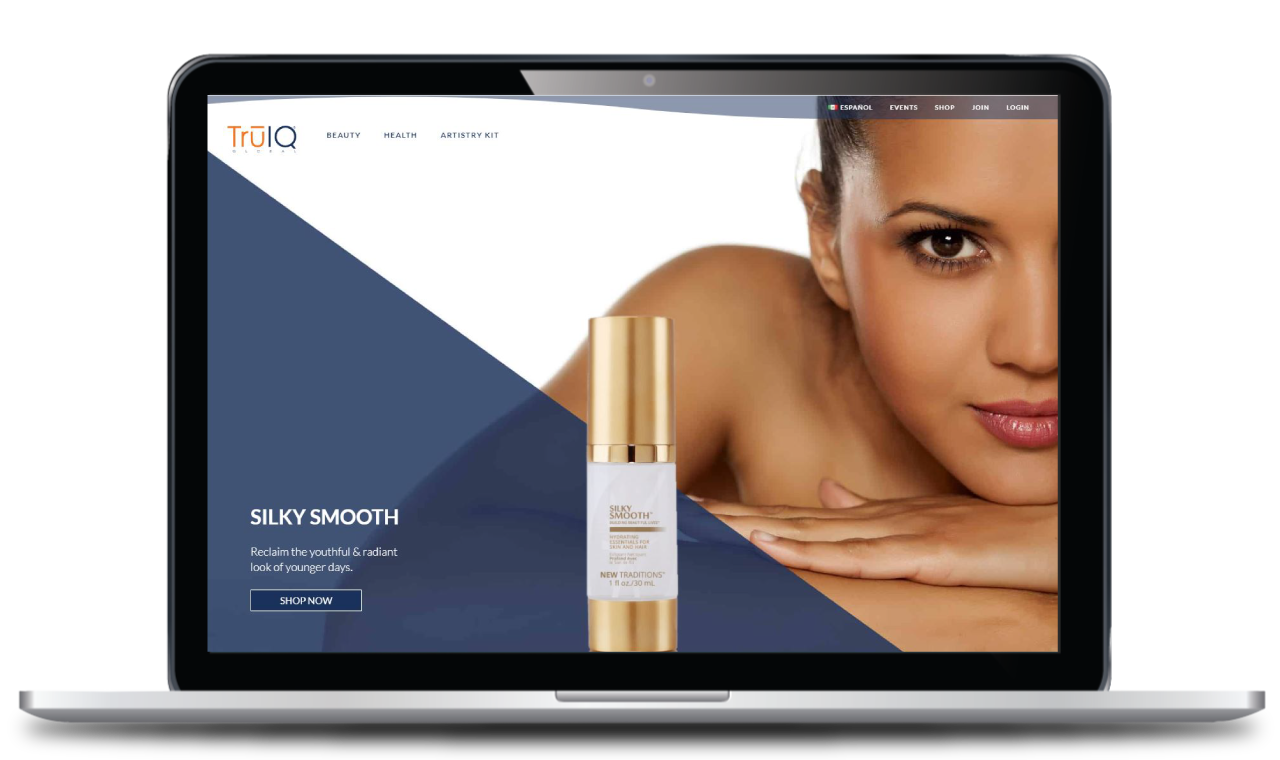 When brainstorming the TruIQ website design it was important to portray the company as high-end. The design features large images that portray beauty, success and freedom from the day to day life.
The 3 primary objectives of this website were to motivate people to join their multi-level business as independent distributors. Next they wanted to increase their product sales and awareness by including product images through out the home page. The final objective was to inform people about the benefits of CBD oils and how they can help in every day life.
This website features a strong modern design with large motivational images. It includes a lot of information about their products and business. Through this website users can join the multi-level based company then as purchase products.
Package Design
TruIQ was in search of an updated simplistic and cohesive packaging design for all of their products. The new package design revamp gives their family of products new colors and life while a keeping consistent design.
Marketing Material
As a growing multi-level marketing company TruIQ has requested several marketing tools over the years to help inform their independent distributors and provide them with flyers for recruiting purposes.