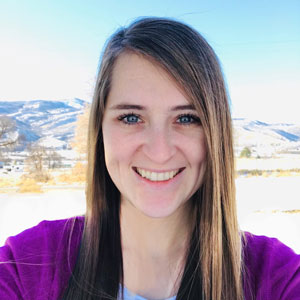 Hello! I am Jaci Steffan, I am a graphic designer, web designer, wife, mom and homemaker. After graduating from high school I earned a Bachelor's degree in graphic and web design from Dixie State College in Utah. I have worked using my degree in a variety of sectors including religious, government, multi-level marketing, small business, non-profit and start up.
My professional career started in 2011 being newly married and has continued while becoming a mother. I enjoy the variety of work and challenges graphic and web design brings me. During my career I have had the opportunity to work on countless projects including logo creation, web design, and web hosting. I have also worked on a variety of print projects like business cards, USPS mailers, product flyers, product/package design, announcements, invitations and have even had the opportunity to create a jewel case design.
I graduated in December of 2011 with a Bachelors degree in Computer Information Technology with an emphasis in Visual Technologies. I have a full understanding of search engine optimization, online marketing, designing functional and attractive websites, web hosting as well as the design and print processes. My educational and professional experience has allowed me to learn and participate in a variety of projects ranging from logo designs to web server creation and maintenance for a variety of clients and employers.
Years of Industry Experience
Years of Industry Experience
2nd Star Aerospace
jsteffan
2022-03-30T15:06:51+00:00
Baldwin Family Dental
jsteffan
2022-03-30T15:02:23+00:00
Valle Mobile Detaling
jsteffan
2022-03-30T15:12:56+00:00