With Valentine's Day around the corner I am always at a loss as to how to celebrate it. Having a tight budget and a young family makes it hard to exchange gifts or even go out to dinner some years. One of the simplest yet most effective Valentine's Day gifts is a card with a love note or uplifting message.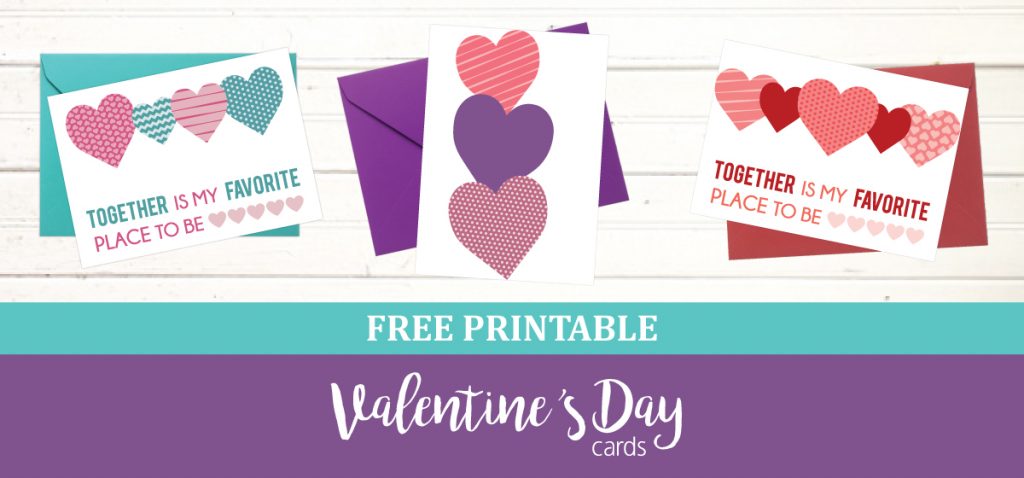 I had a co-worker that told me her and her husband decided that instead of spending money they didn't have on Valentine's Day they each picked out a nice Valentine's Day card once and just exchange the same card every year with a new note on a separate piece of paper inside it. What a brilliant idea! Just think if you faithfully wrote a yearly note and saved it in the card. Over time wouldn't it be so cool to get lots of love notes from over the years?
It always feels good to receive a hand written love notes or cards. Cards are also the perfect way to express love and appreciation while on a budget. Sometimes with the chaos of life and kids it is hard to make a handmade Valentine's Day card. In an attempt to try to make Valentine's Day easier for myself I designed these free printable Valentine's Day cards!
How They Work
These cards can be easily printed a home or at a print shop like Kinkos (Fedex) or Staples if you want a higher quality print. Printing them on card-stock paper would make them feel a little sturdier and feel more like an actual card, but any paper will work. These Valentine's Day Cards are designed to not take up too much ink, but still look cute and thoughtful. The cards are in 3 separate PDF files. After these cards are printed and folded they are a 5×7 card.
Card #1 & #2 are basic 5×7 cards. Once they are cut out, fold them in half and they are ready to use.
Card #3 is a tri-fold card. It will take a little bit more effort to make, but turns out super cute! Using the guide marks on the margins of the card fold the two sides into the middle of the card. Once the card is cut out fold the 2 sides into the middle. A second page of hearts is provided. Cut out the hearts and glue them along the right side of the outside of the card.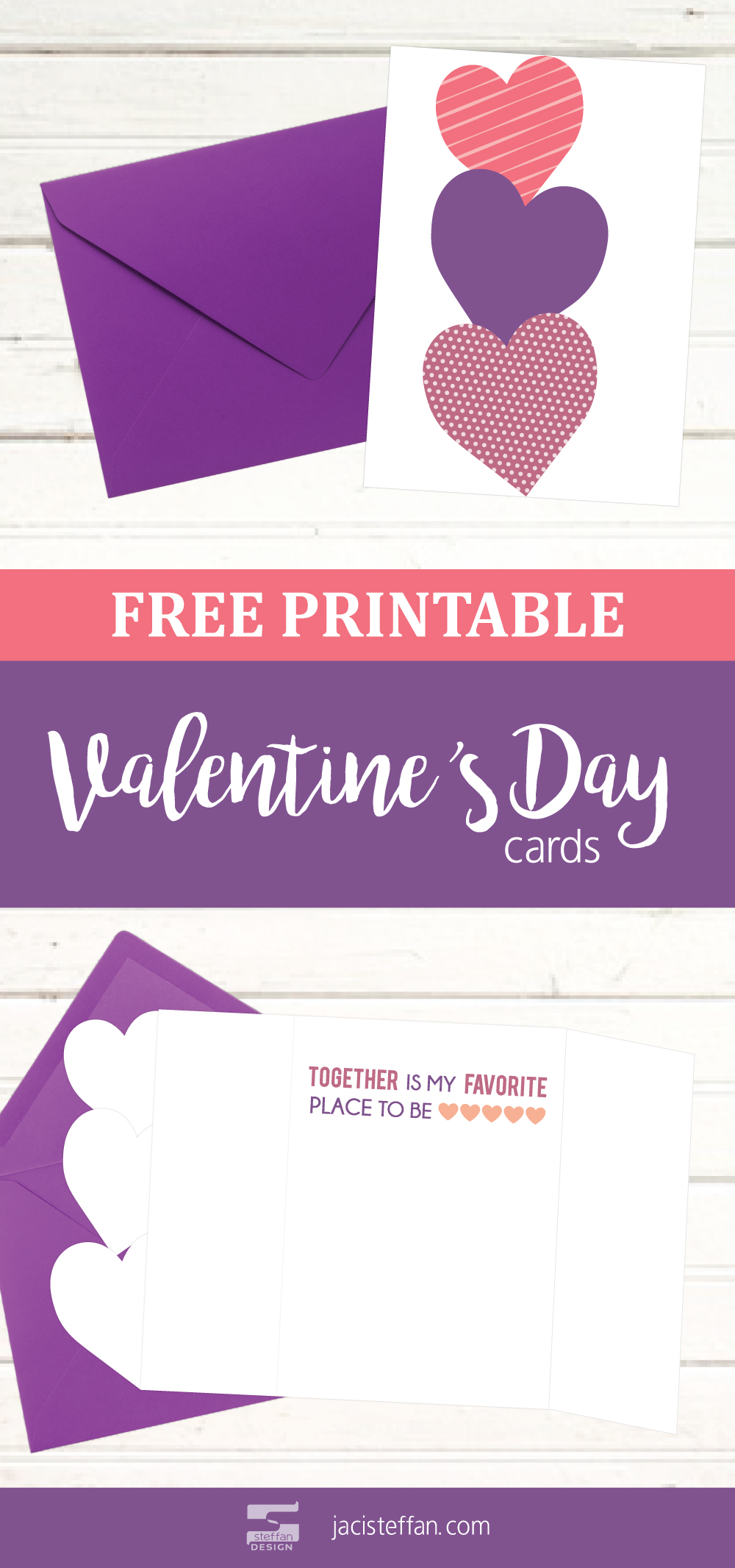 Downloading the cards is easy! After filling out your name and email an email will be sent to the address provided with a link to your FREE printable Valentine's Day cards!